Heaps of pictures again, firstly of Rex's 30th birthday. I threw him a surprise party, with what you want to be when you grow up. Sorry about the dodginess of some of the photos, not sure who took what :)
First up, Tahlia, Rex's neice, Rex, me and Monique.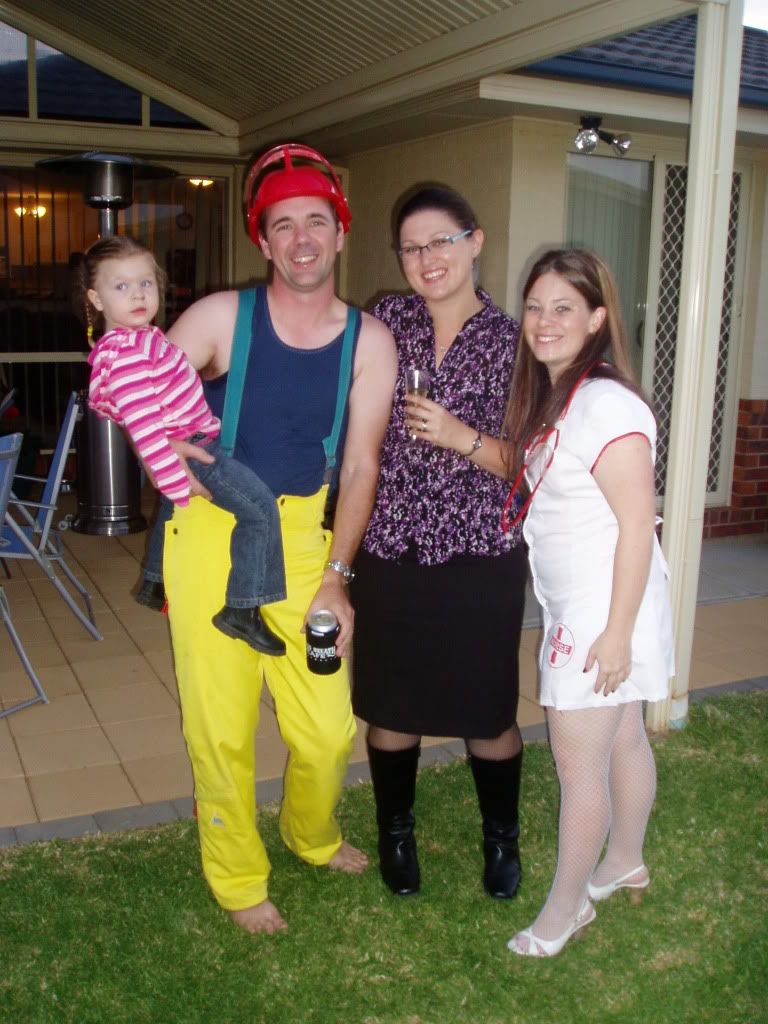 Rex, Monique and Jon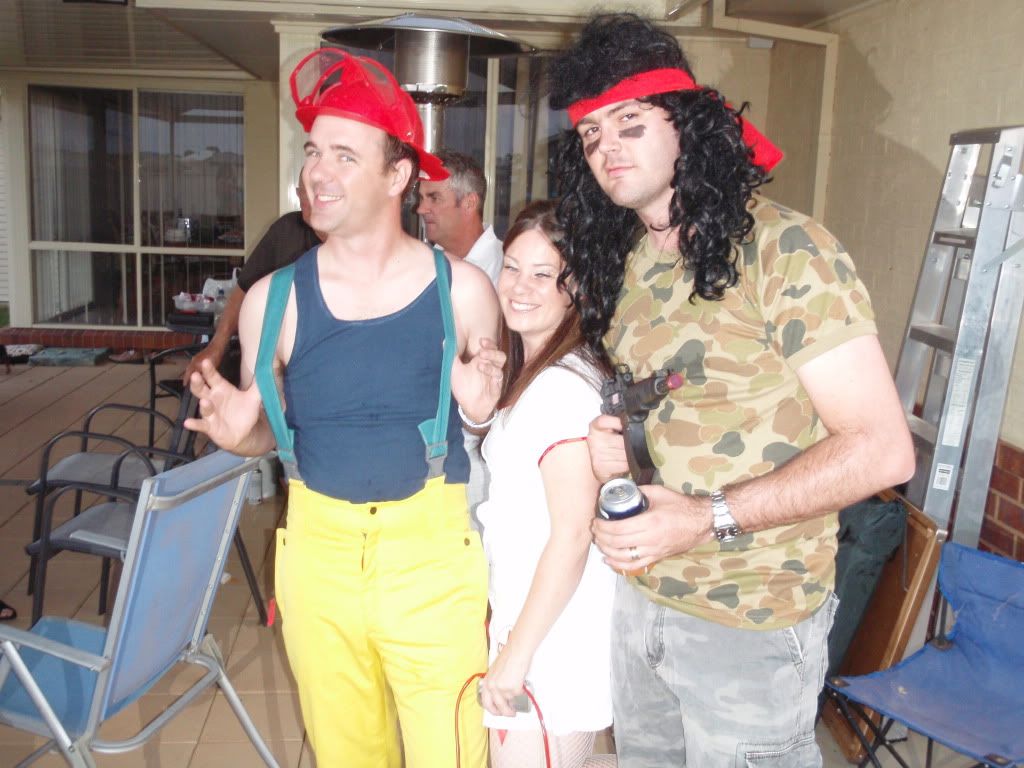 Shawn and Rex (Shawn wanted to wear this suit to our wedding :) )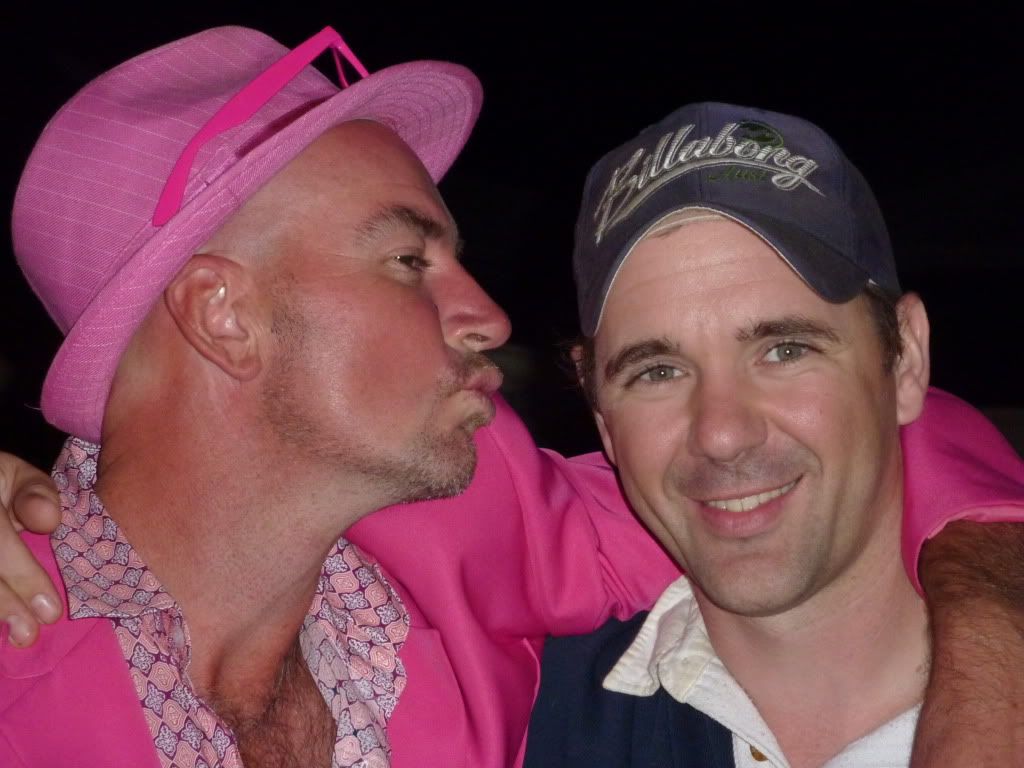 Rex and Monica
Everyone - Some people couldn't help moving and blogger won't let me delete it and put a better one up.
Now for my study!!! I got some bunnings vouchers for my birthday so decided to paint :)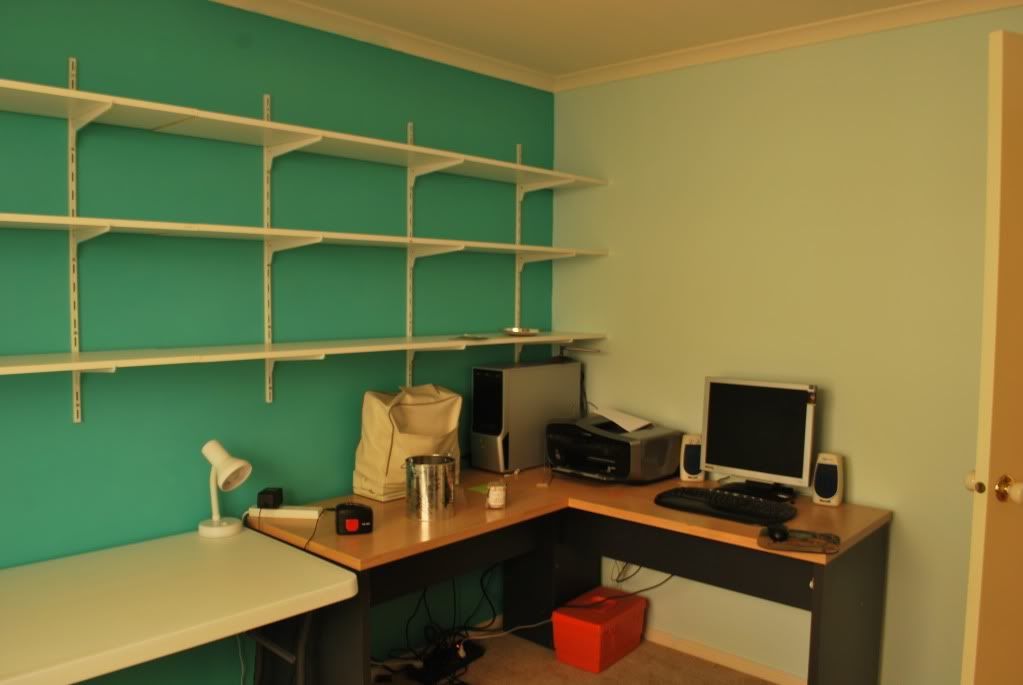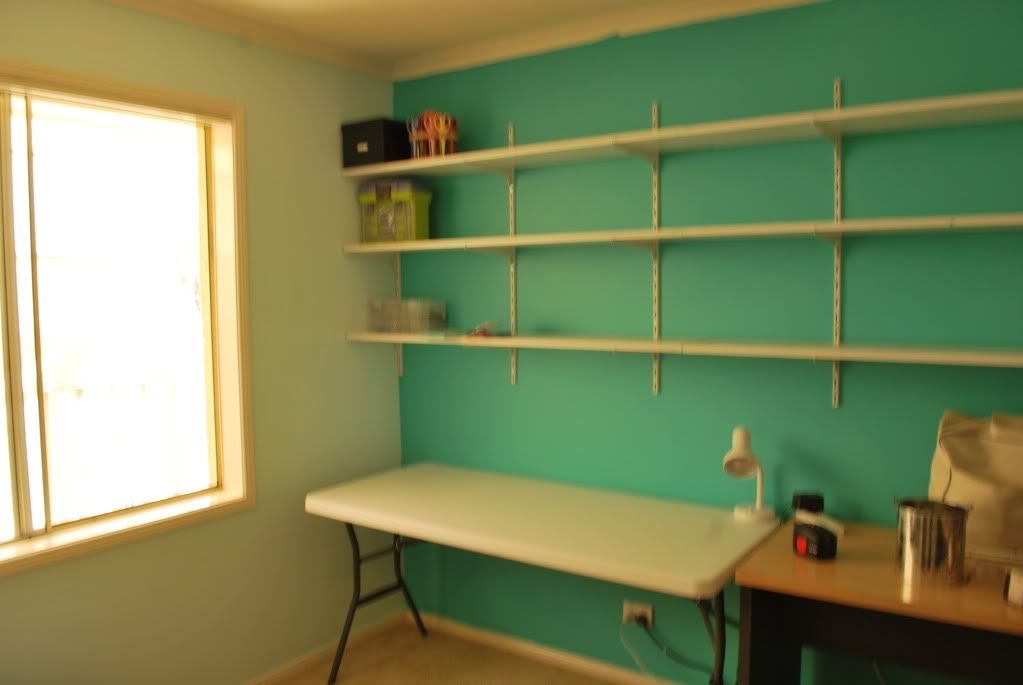 Now I have had a few people laughing at my knitting speed lately, so just wanted to share some of it. This is a scarf I knitted in 3 days, whcih I'm prety stoked about.
These squares are the beginnings of a blanket I started when I was 10. I only have about 40 squares to go!!