Yeah yeah yeah, I know I promised to blog more, but hey it will happen when it happens. Just a word of warning there are going to be stacks of photos today, so it may take awhile to load. This first LO is the first in the new house, and the first since December. So long with no scrapping. It was for the Februrary colour challenge over at
Scrap Therapy
. I was so happy with it, it came 3rd in the challenge.
OUT FOR PUBLICATION

THis was for this months
Scrap Therapy
sketch challenge, using the leftovers from the last LO.
OUT FOR PUBLICATION
This is of Monica, one of my new found Wagga friends, helping me design my very own scrap room.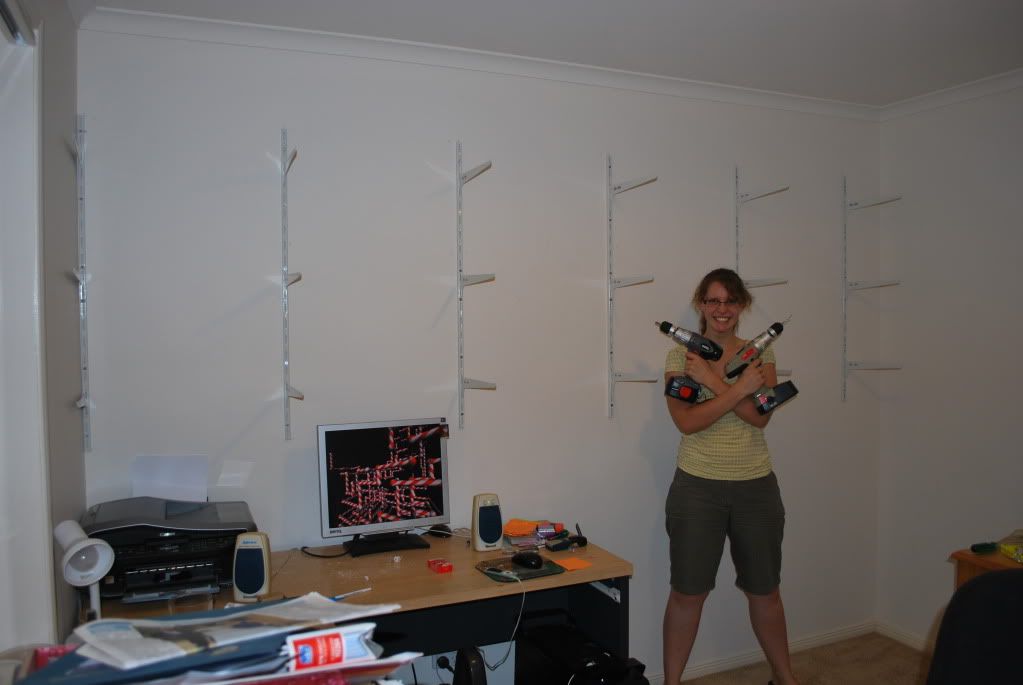 Here are the shelves all finished just waiting to be filled with yummy goodness.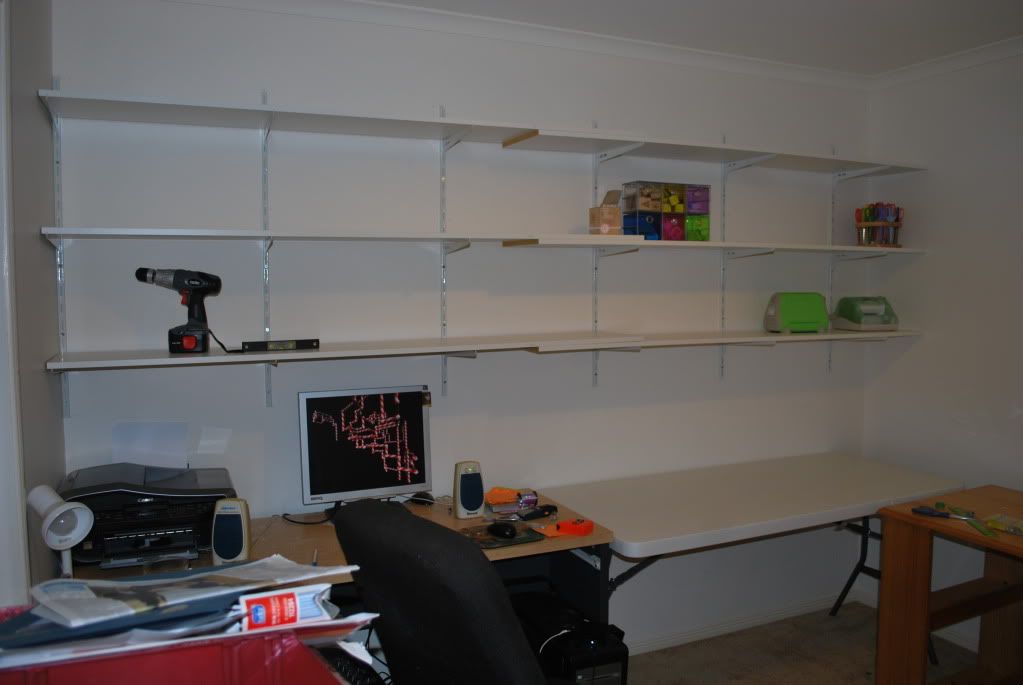 Just some random piccies of the new house, with the furniture we got with our wedding money.
THis is my reading room!!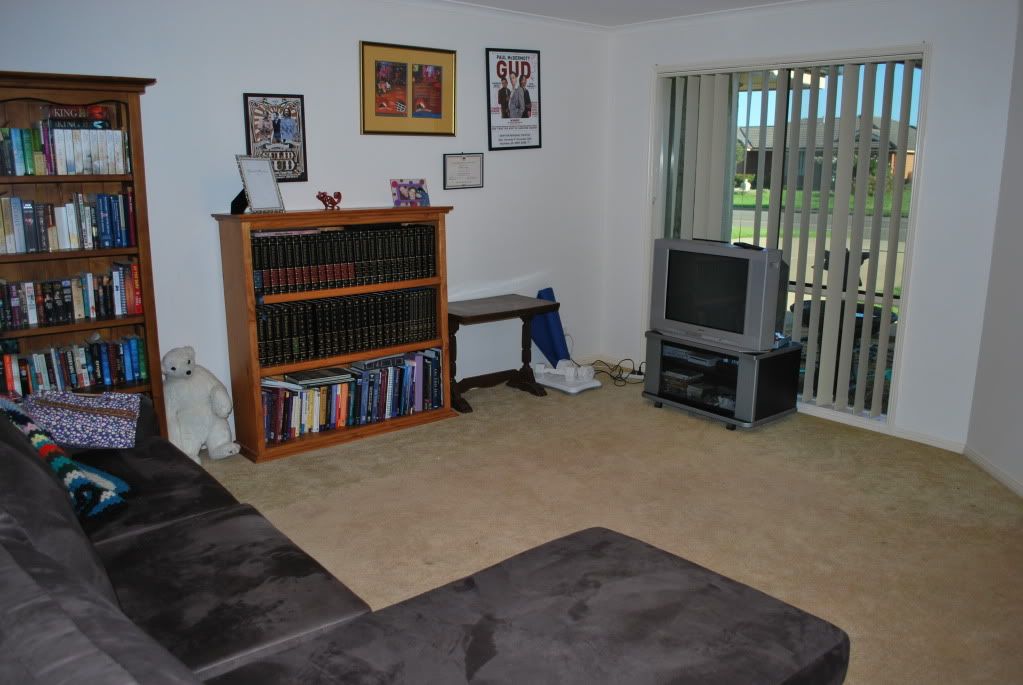 Monica and Cath took me up the hill to check out one of Waggas stunning sunsets. Not that I've really done them justice, but I like them.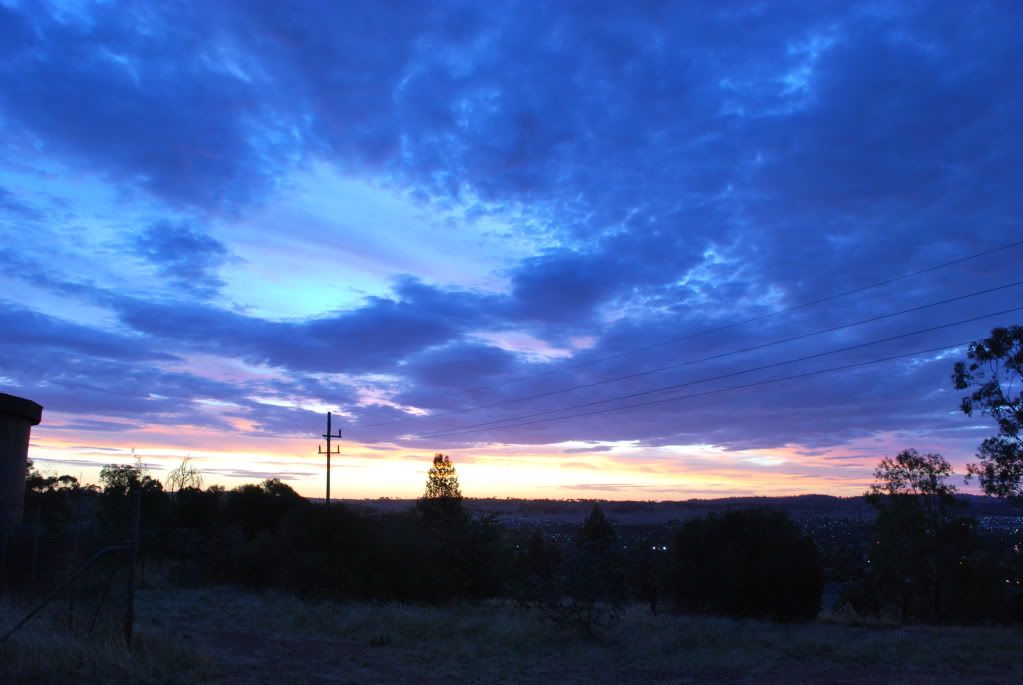 Finally, we had a massive rainstorm last weekend, and this is the carpark of the hockey ovals a couple of hours after we were meant to have training. Needless to say, I didn't go.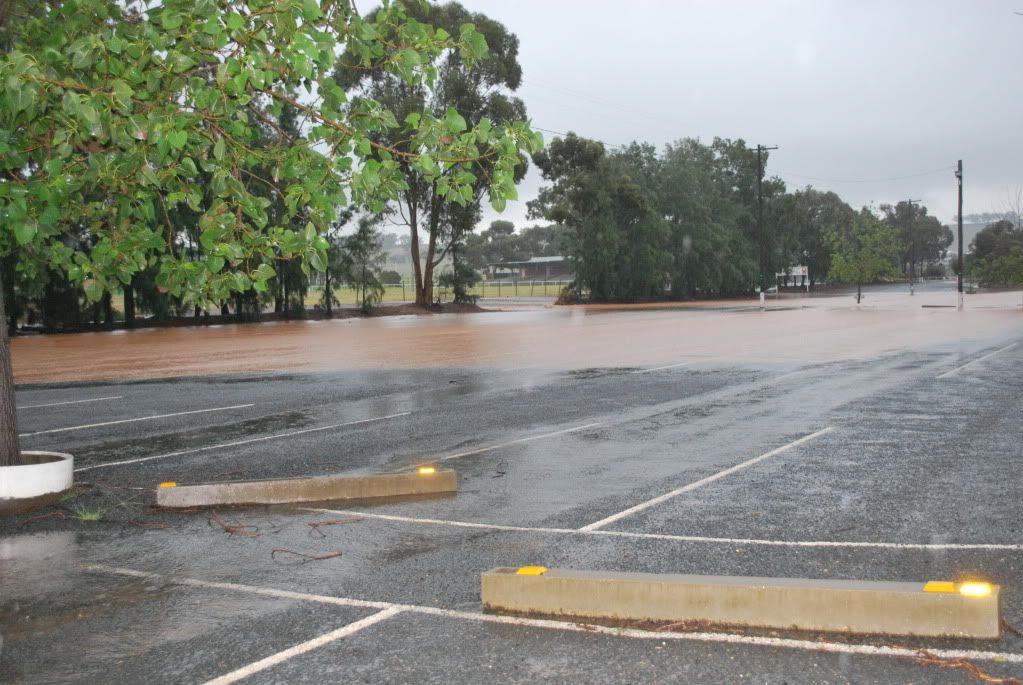 Finally I recieved some awesome scrappy news tonight! When Lee-Anne over at
Scrap Therapy
had advertised for a new DT, I had really wanted to try, but knew this year I would be too crazy busy teaching and possibly pregnant, so didn't try. Anyway, the next best thing has come up. She's asked myself and three other lovely ladies if we would be the big sisters on the site. Basically, we get to chat, welcome newbies and do the occassional guest DT job!! To say I was thrilled was a slight understatement. Now if you'll excuse me, I have some serious chatting and scrapping to do.......