What a great weekend. We headed over to Griffith to attend a wedding of our friend's Mark and Tegan. Mark, otherwise known as Horse almost married Rex at our wedding (see the wedding posts for more details) so it was only fitting that Rex was one of the groomsmen.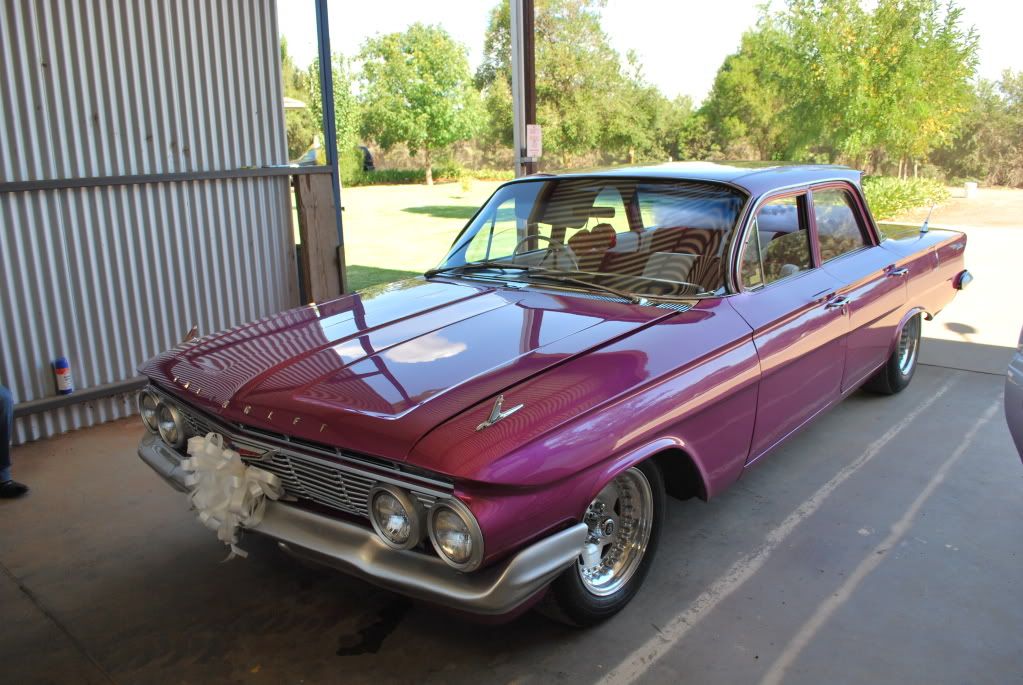 This was the bridal car! Absolutely stunning in real life.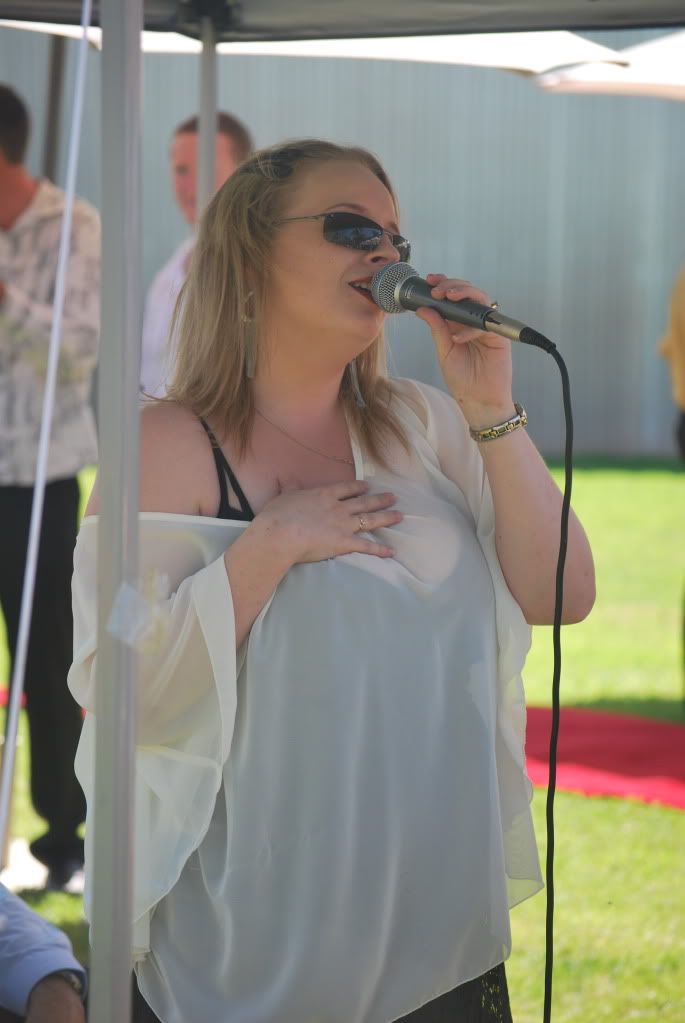 Our very talented friend Cathy Wall provided the music for both the ceremony and reception. If you need a singer in Wagga or surrounds, she's your gal!!!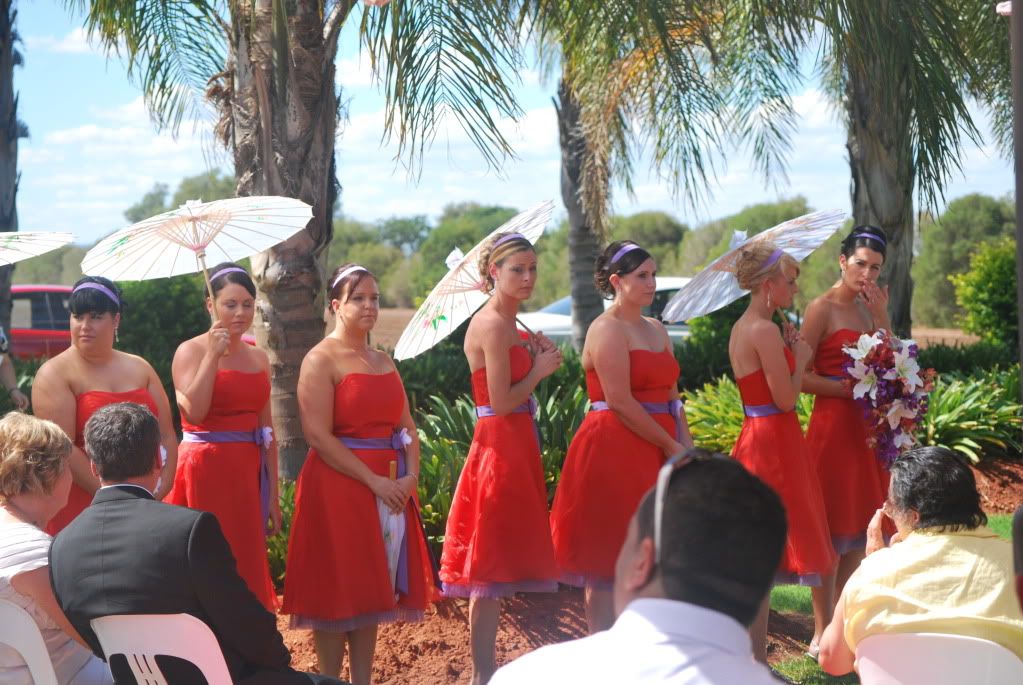 The bridesmaidd looked stunning in their dresses.
And not to mention the handsome groomsmen.
Mark and Tegan, they looked amazing.
Cathy again.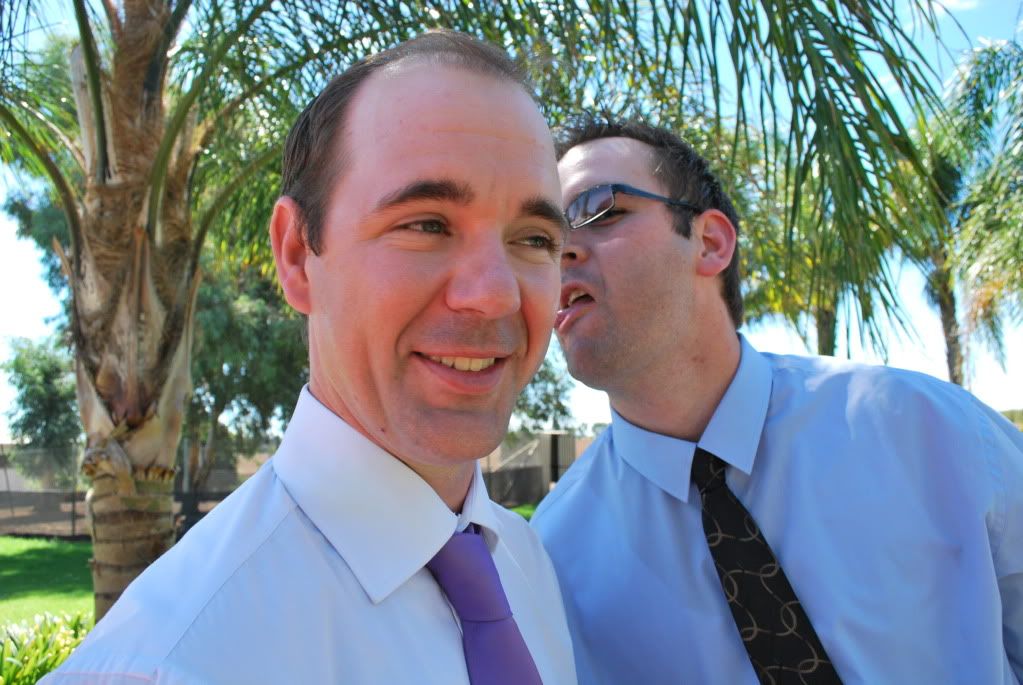 Rex, with his best mate Jon, who is also Cathy's husband and the reason Rex and I met.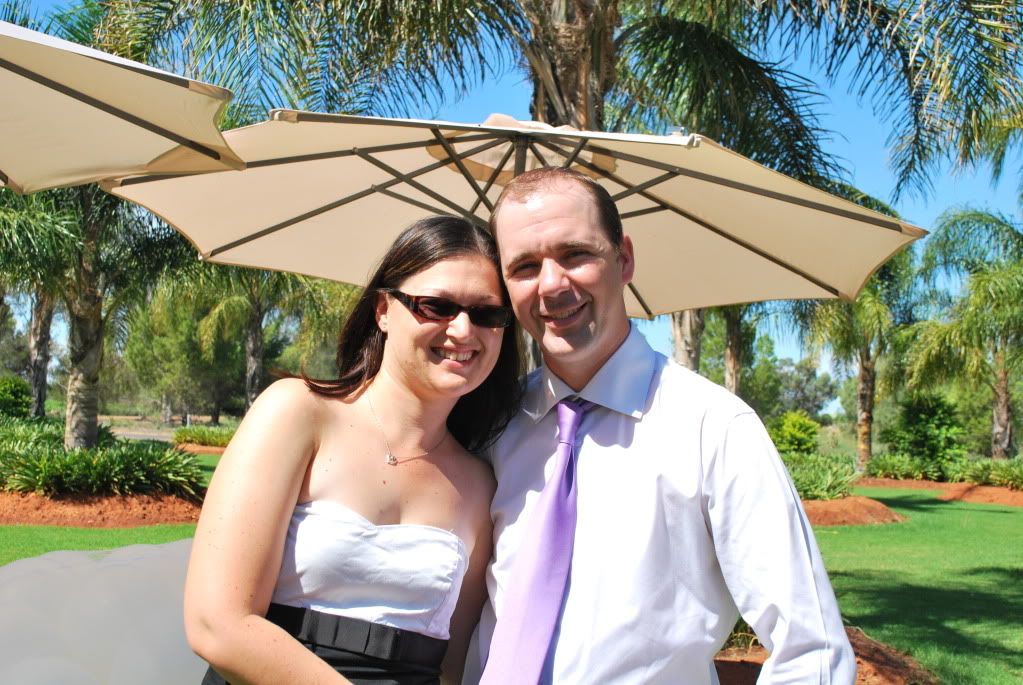 Rex and I.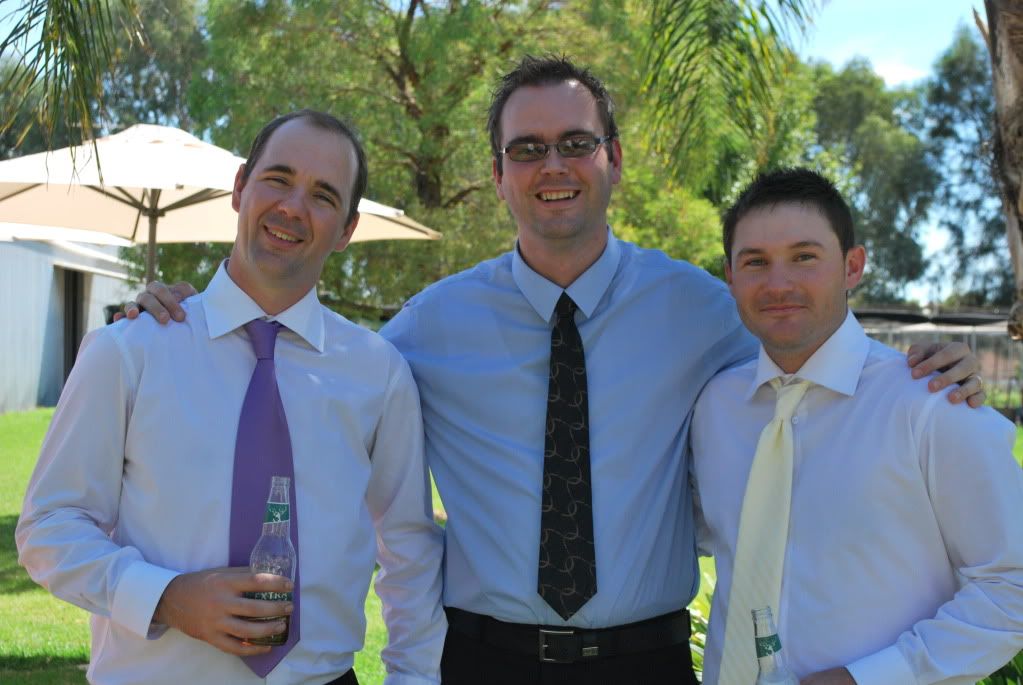 The boys, Rex, Jon and Mark.
This was in the morning at the Yenda pub, while the groomsmen were getting photos taken.
OUT FOR PUBLICATION!!
Finally this was for the
Scrap Therapy
cybercrop which finishes midnight tonight. This was for the sketch challnge, and also to create a green monochromatic layout. Even though the cybercrop has finished, there is still plenty of time to enter the monthly challenges!!