I'm sick at home today, so though it was about time I updated my blog!
A new fortnight is upon us and a new sketch is up at
Pinkalicious Sketches!
This is my take on the challenge. I love this Prima paper, it beautiful and glittery in real life.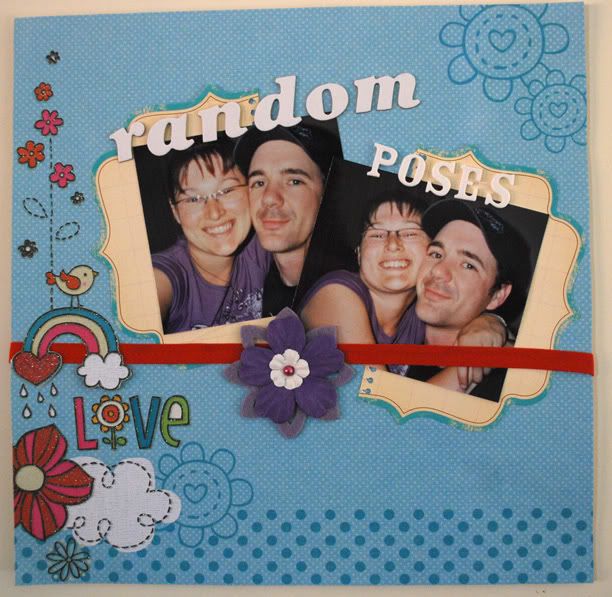 Scrap Therapy
has had some huge announcements with a new design team being announced. I can't wait to see what they come up with.
Two of the ex-dter's from Scrap Therapy have joined up to create a new challenge blog.
Lets Get Shabby
If you love shabby as much as we do and would enjoy each challenge with shabby chic style, then add yourself to our followers as we begin a journey of shabby paper, fabric, lace, flowers, birds, paint, ink, distressing, colour, vintage and layering just to name a few!!!
On the 25th of June a new prompt will appear, due 20th July - so upload to your personal blog or online gallery, link it back here in the comments section and we will do our best to visit and leave you some love!
Finally, for those of us with old photos that need restoring, Sarah, a fellow DT for Pinkalicious and her husband have started up a new business
Well, a little bit of exciting news in my world...even though my husband Dean being made redundant he's certainly not moping around! As well as throwing himself in to job hunting he's finally taken the leap and set up his own photo editing business. It's all official with a registered business name an domain – how cool!!!

The name of the business is "The Photo Fixer", and the website is
www.thephotofixer.com.au
– and as the name says, he fixes photos – working with either digital photos, printed photos or even negatives. You name it, he can do it!
Dean can restore those old photos you have in the box at the back of the cupboard to make them look like new, restoring colours, rips and cracks. But that's only the beginning! As scrapbookers we all know how elusive "the perfect photo" can be, but it doesn't have to come straight out of the camera – there are so many cool things that can be done post-photography to get great results. Possibilities include teeth whitening, skin touch ups, removal of unwanted backgrounds or details, additional of details from another image, the list goes on!

So if you think you could use The Photo Fixer's services, please jump on the website and get in contact with us.
Oh and in final news, wedding invites were sent yesterday!!! That means most of the main organising is done YAY!!!!!!