Forgive my slackness but its been flat out here! I've had some fantastic news over the last couple of weeks. On my way out the door to Cairns, I found out I had won a Guest design team slot at the
Out of the hat scrap challenge
blog! Here is my LO.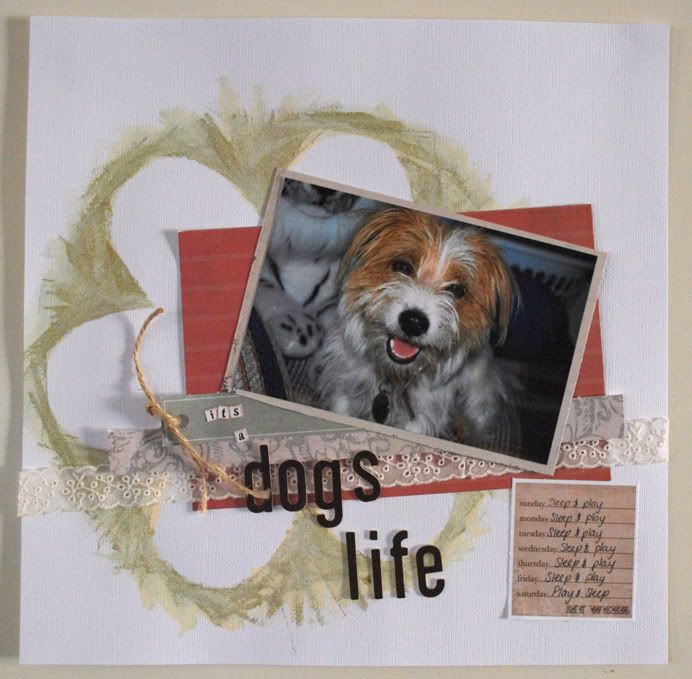 The criteria was masking, scrap paper and different fibres.
This LO is for the current sketch up at
Pinkalicious Sketches.
Come and play along to be in with the chance to win some fantastic prizes!
The following LO's were my hard work from the
Scrap Therapy
retreat.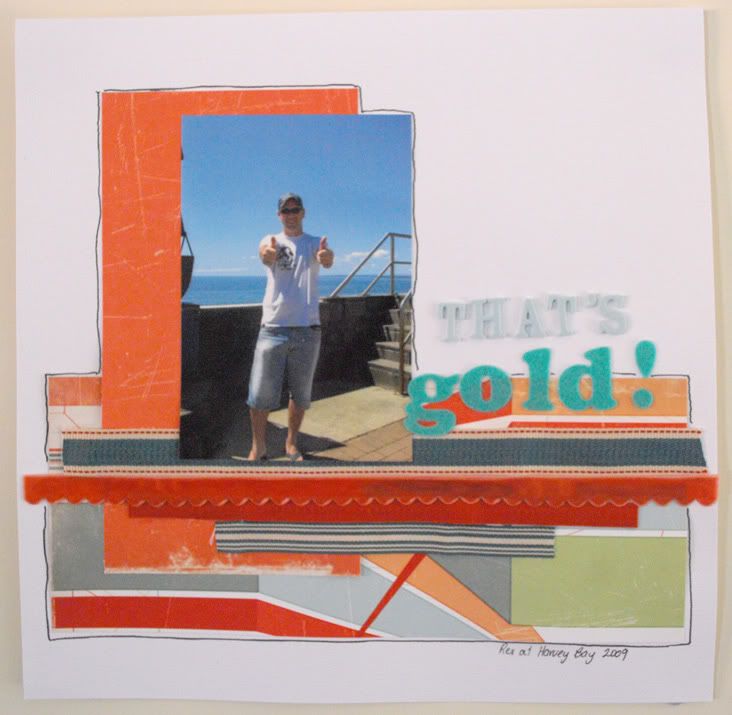 This photo of Rex was taken up at Harvey Bay.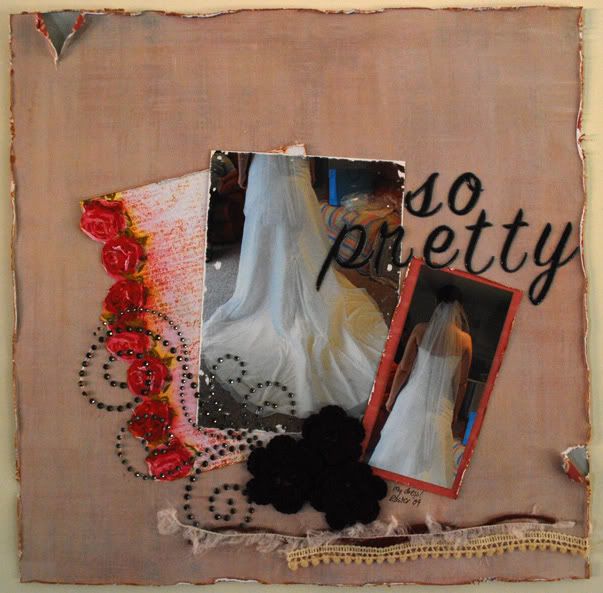 My dress :sigh: its soo pretty, how could I not scrap it! I'm going to make up a pre-wedding album with all these LO's.
Monique doing her MOH duties! (Sorry Nique :)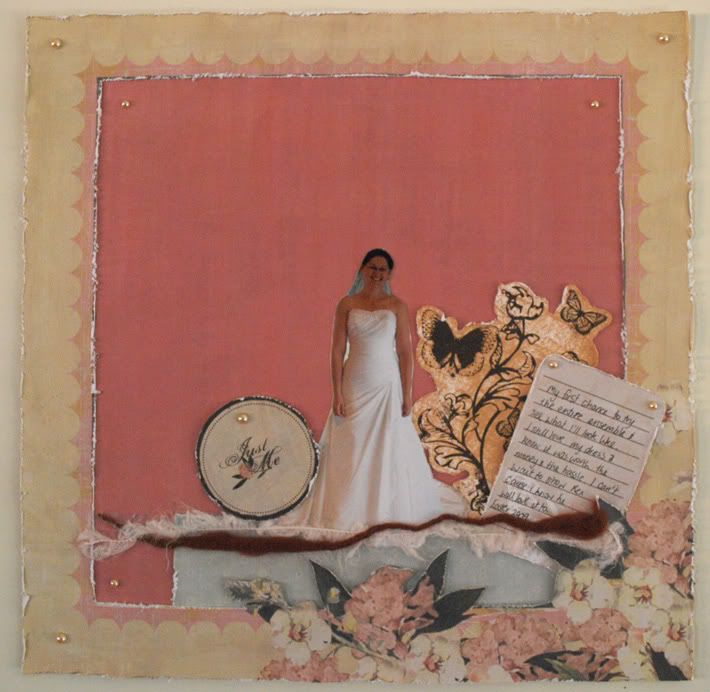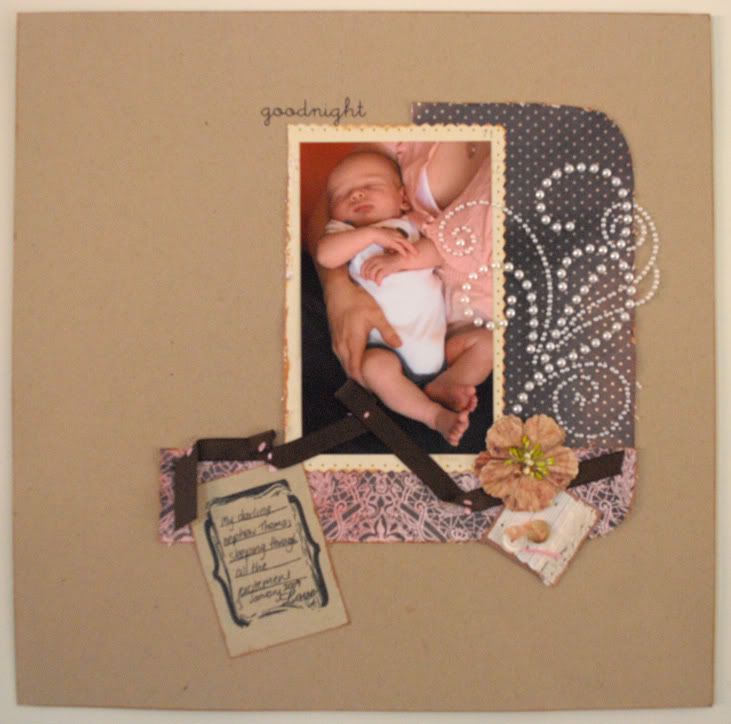 Thomas..... He's sooooo cute - This one used some very cool American Crafts paper and thickers. I love the colouts in their papers, so bright and fun.
I think this is self explanatory
This is my favourite LO from the retreat. The Prima bling are gorgeous and soooo easy to use.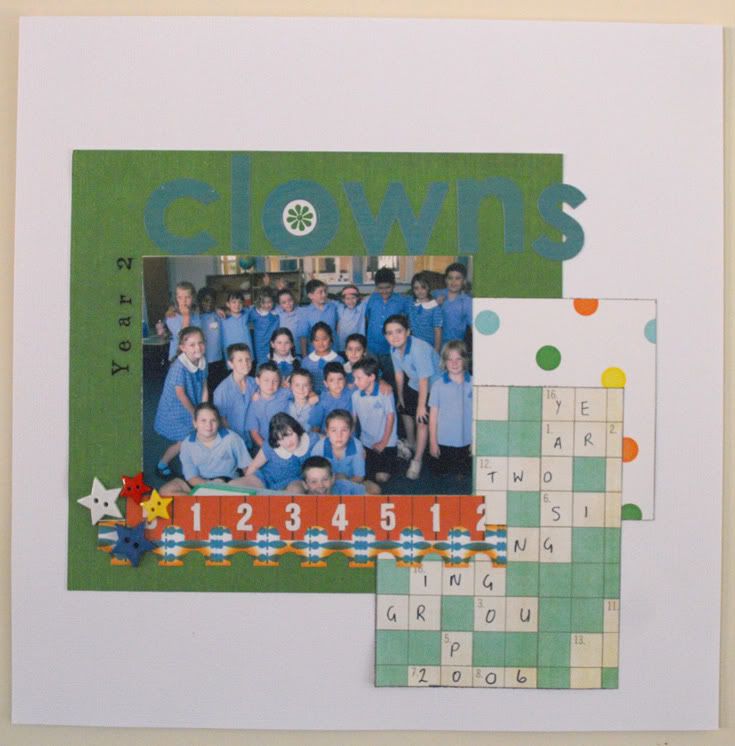 Well thats most of them, I do have another LO but I can't share that just yet. I'm also working on a sample cause I'm a Guest DT at Scrap Therapy for June. Sadly the girls have all decided to step down, and in the meantime, we are stepping in until another DT start. Its been fantastic learning from Mandy, Julie, PT and Narelle, and even better meeting most of them at the retreat. Just about everything scrap wise I've learnt from them, and I will now willingly journal in my own handwriting, distress, stamp and just generally enjoy myself. Thanks girls, we will miss you!