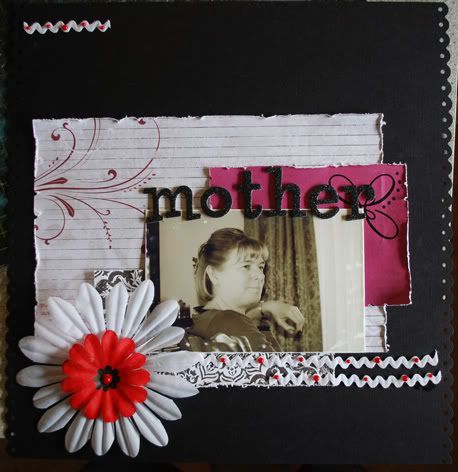 Well not much interesting to note, except the contracts have been exchanged on the house!!! It will be ours on the 19th March. I can't wait!!
Also I'm picking up my wedding dress this weekend as well as catching up with by Bestie, so it will be great. And finally, we got out of weight watchers by 8;30, which is a first so I'm thrilled!!
I haven't done much scrapping, this LO of Mum is for the
Black with 2
March challenge.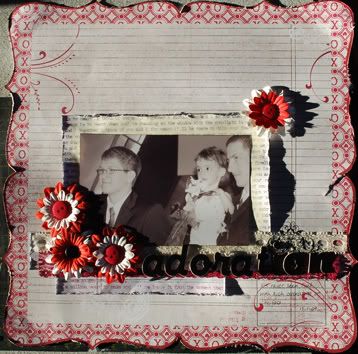 This was for the
Scrap Therapy
, February monthly challenge.
Until next week, stay safe!!