Well, we've been busy the last couple of days. In addition to the LO's I've done for the bushfire victims, I've finished two of the monthly challenges for
Scrap Therapy.
This first one was for the manufacturer of the month, which this month is Basic Grey. There's 20% of it all this month, so buy up!!!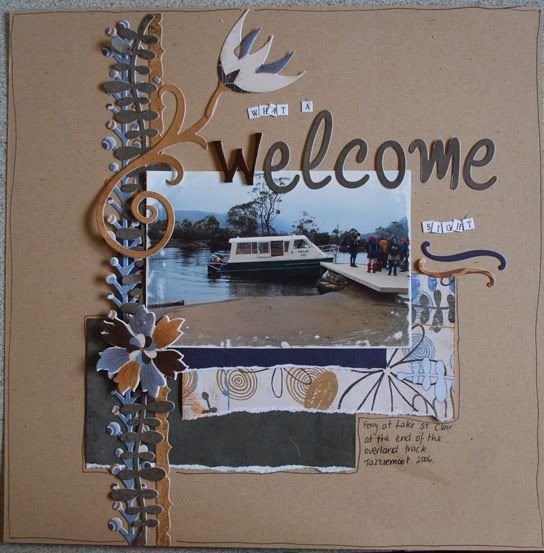 This next one was for the sketch challenge which Julie put up.
In addition, yesterday was valentines day. Unfortunately, Rex was working night shift and his romantic guesture was to tell me I ould buy myself some flowers :( Oh well I still got roses.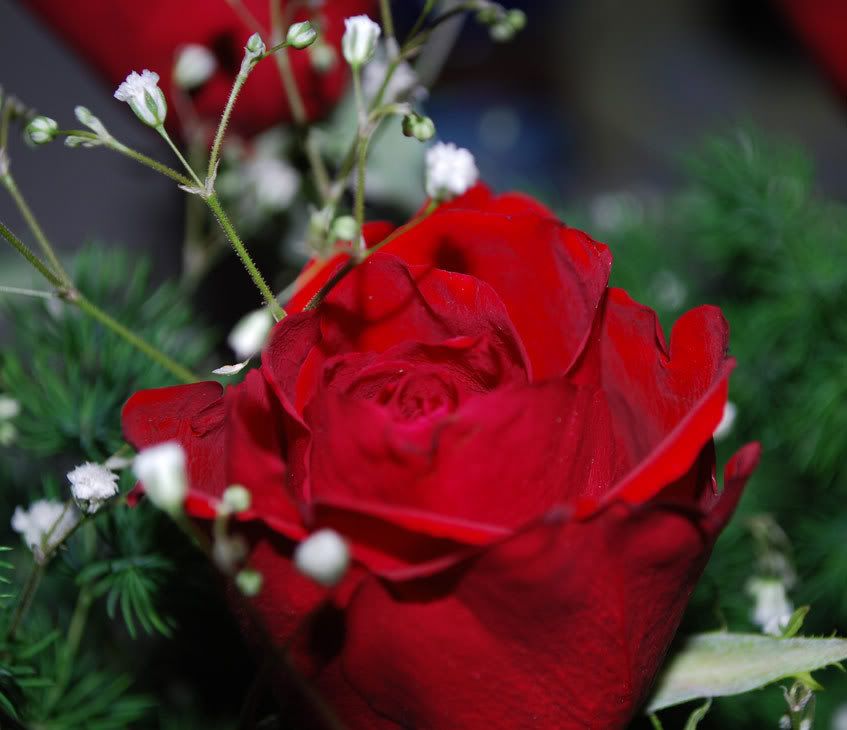 I woke up this morning with a really sore shoulder so I really hope that my old injury isn't flaring up. I really don't want another quartizone (sp?) injection, or even worse surjury. Worse still I was in too much pain to get more double sided tape so I can scrap!!!
Anyways I might work on the invites today. Hopefully my shoulder will ease up alot :)
Have a great week :)