Well the title says it all, our dog is an idiot!! Well not really. Yesterday morning I had to come home to grab something for work I'd forgotten and guess who's sitting in the driveway. Yep, you guessed it, Sunny. She had gotten out of the backyard and I think wasn't sure where else to go. So she got chained up for the day.
Anyways soom to later in the day when I got home form work. We decided to let her off, since both Rex and I were home. We thought we had fixed the holes so weren't to concerned. Next thing we know there is a knock on the door. Some guy found Sunny, just out the front. Ohhh I wasn't happy!! To top it off, Sunny kept me up all night barking at some strays running in our street.
So today I'm tired and cranky, only to come home to Rex telling me she got out AGAIN!!! This time the pound got her and called us to pick her up. Shes now on the chain most of the time, until we can dog proof the yard!!! Silly Dog!!!!
Anyways I have some LO's form the Cybercrop last weekend at
Scrap Therapy.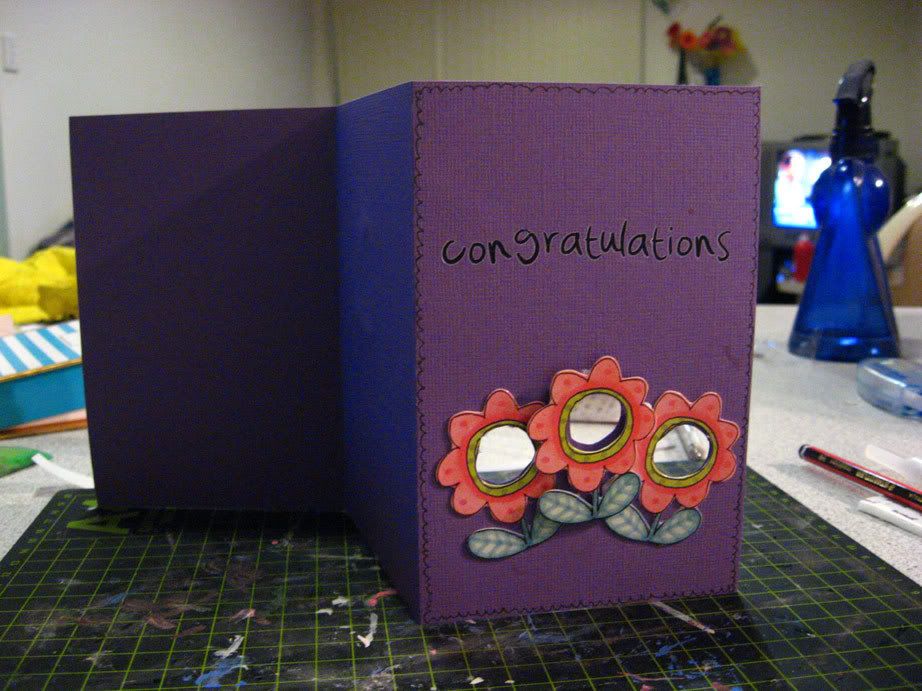 This card came 3rd in one of the challenges!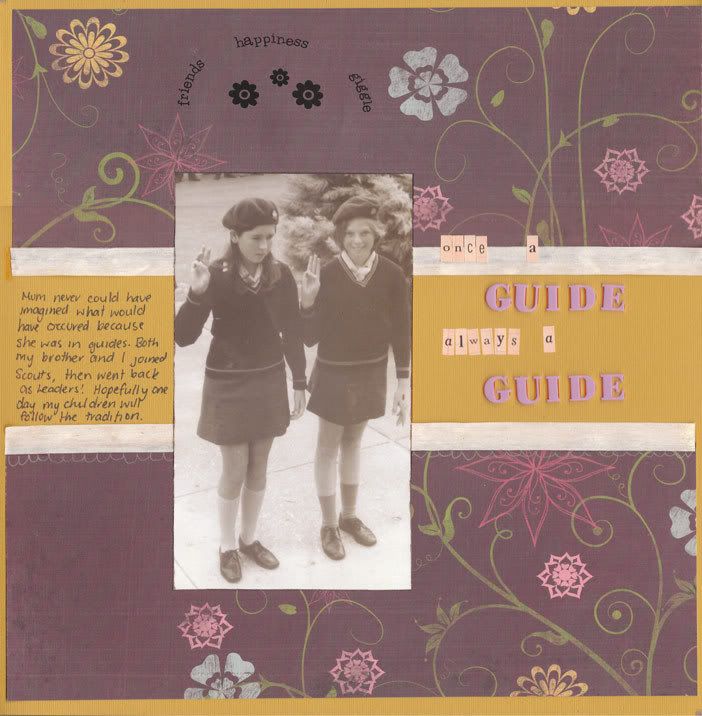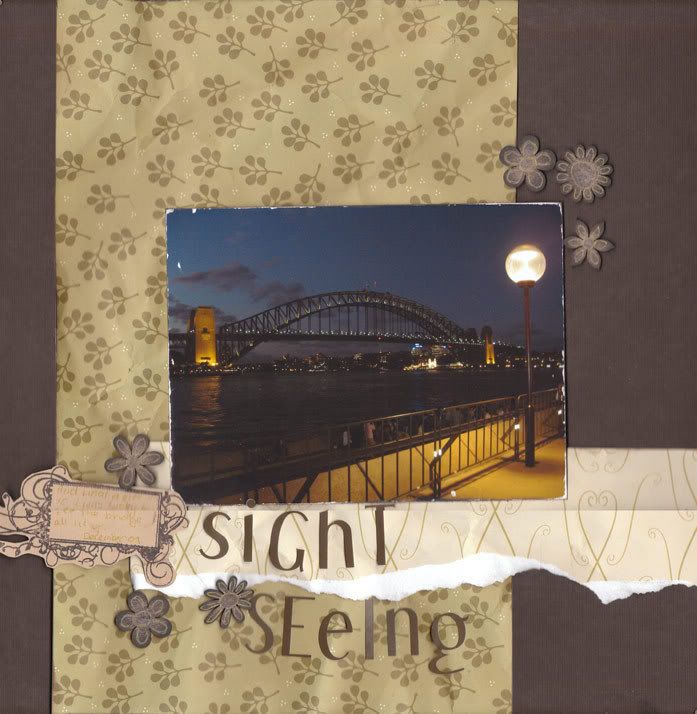 THis next LO I did for this weeks
Scrapping the Music Challenge