Now before Phil says anything, we have been very busy!!!! The last 3 weeks of term, I spent more time in Dubbo than Cobar :( On the bright side I have managed some wedding planning, and even got to try on dresses with one of my Bridesmaids, Kylie. So far we have booked the church and I'm booking the reception tomorrow so hopefully by tomorrow night we will have a date. I've set up a dedicated Wedding info site at http://
www.easyweddings.com.au/myWedding/AnnetteandRex.
When I get organised I'll put links from here to it.
While being on holidays I've been scrapping up a storm, mainly completing the challenges at
Scrap of Faith.
Word Challenge - Photo at Dove Lake in Tasmania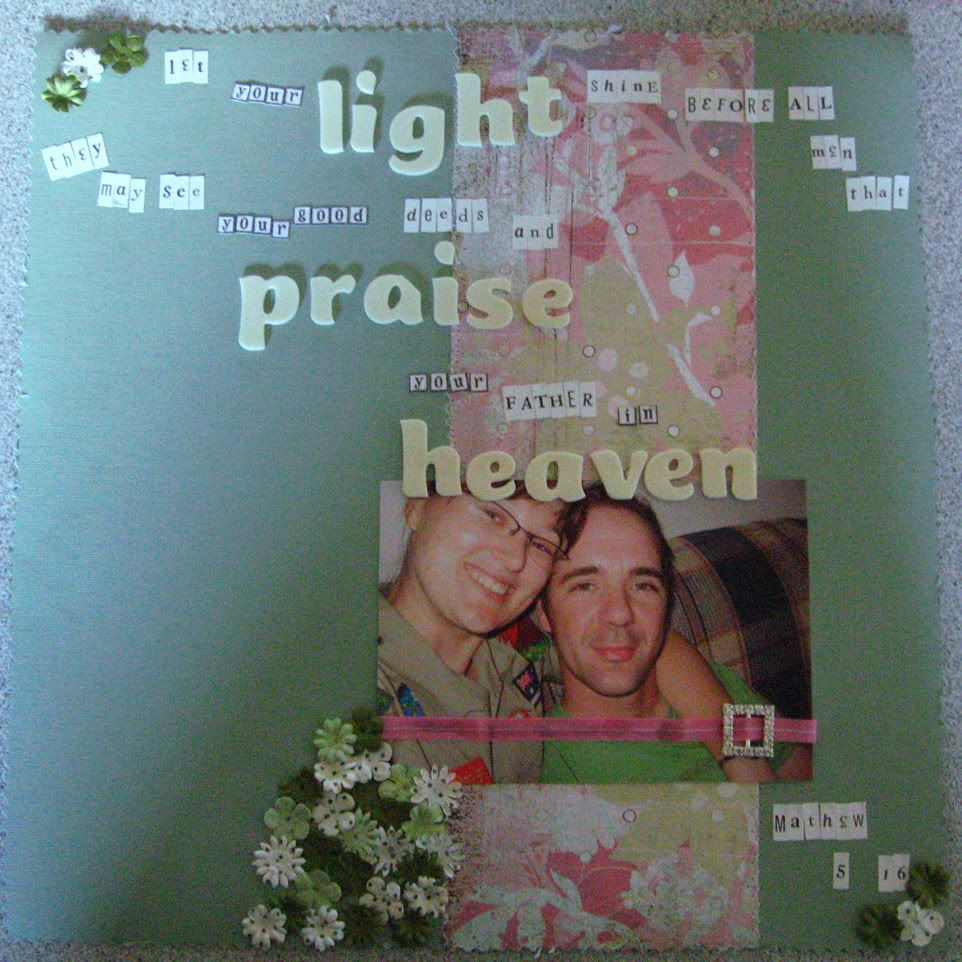 Verse Challenge
Sketch Challenge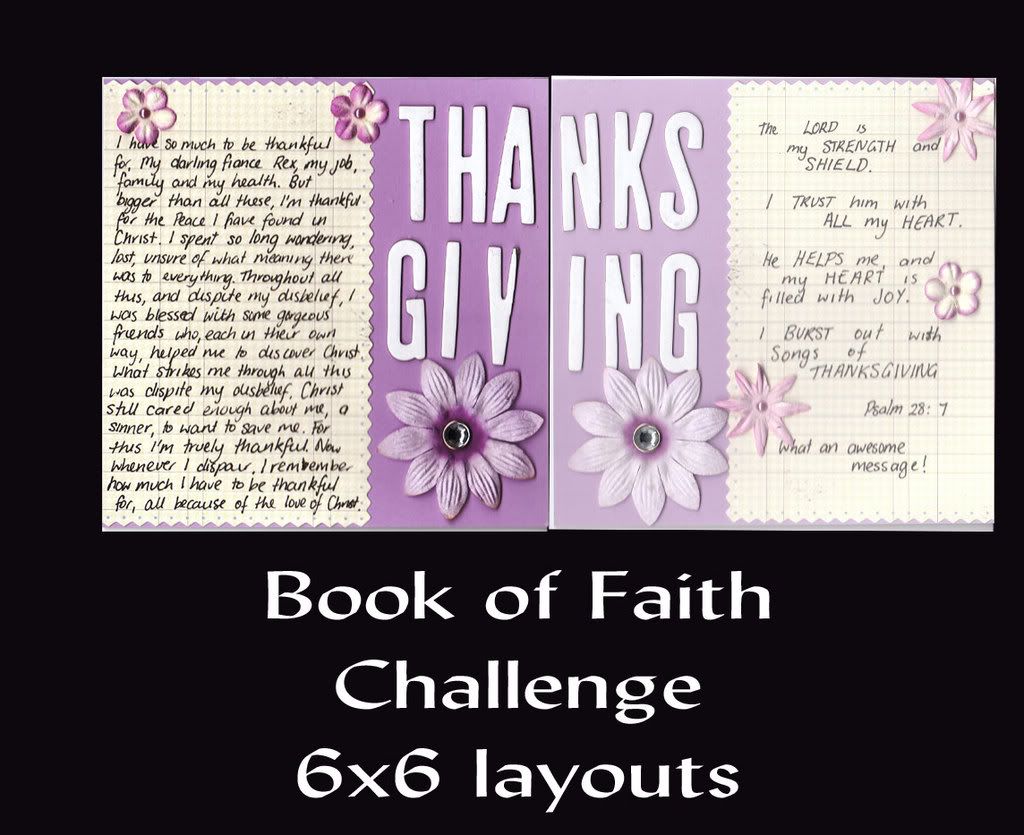 Book of Faith Challenge
Until next time, have fun!!!