Rex finally got a job driving trucks at CSA mine, which is the one he has been based at. It means he'll now be on shift, 4 on 4 off which will take some getting used to for both of us, but will also be making a lot more money for our wedding and saving for a house. I'm back at work and uni, with it going to be a busy term for both.
I've done a bit of scrapping the last week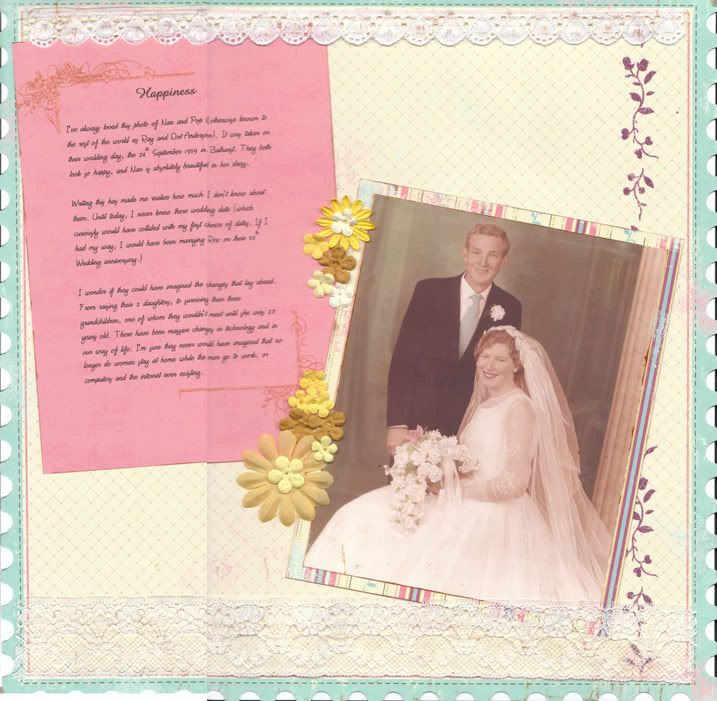 This LO was for the July write stuff challenge at
Scrap Therapy
. Our challenge was to use a journalling box at least 4x4 inches. Its a photo of mygrandparents on their wedding day, and I must say I've always loved this picture.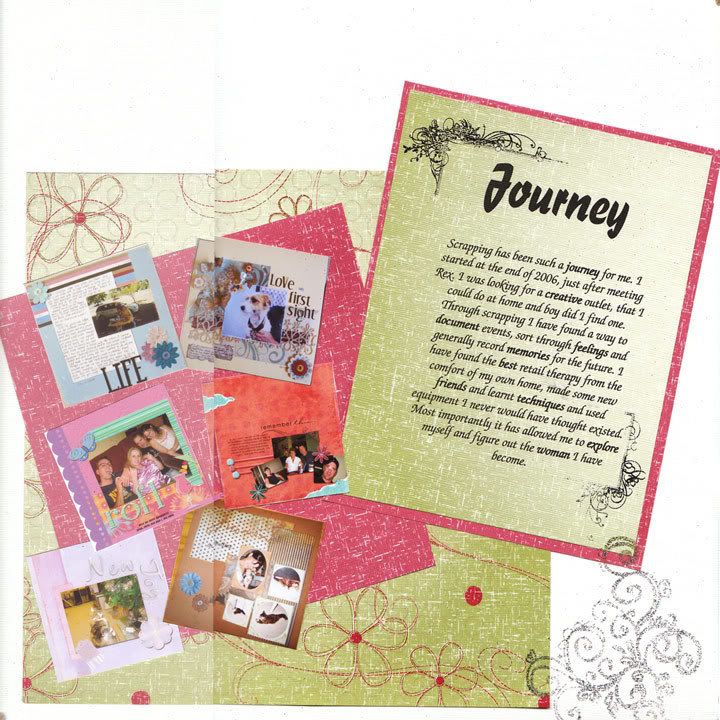 This Lo was for the
Scrap Therapy
Make Believe Masters. The challenge was to scrap what you have learnt form scrapping.
Finally my little Brother has finally set a wedding date so I'm going to be madly making his invitations, if he rings me :)
Until next time, take care.......