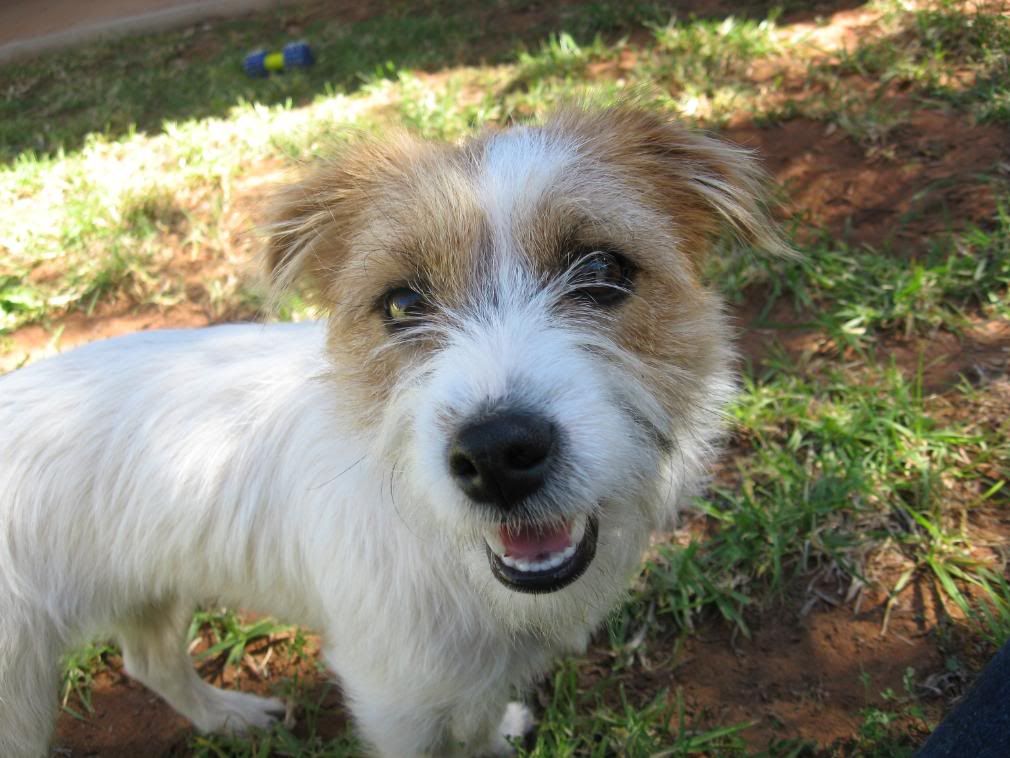 Sunny!!!!
She made it home safely after a rocky start (she threw up driving across Orange :( ) But now she has settled in and is making friends with all the neighbourhood dogs.
We had a great time last weekend catching up with my family at Matt and
Aly's
wedding. It was a very long trip, 9 hours each way, but worth it.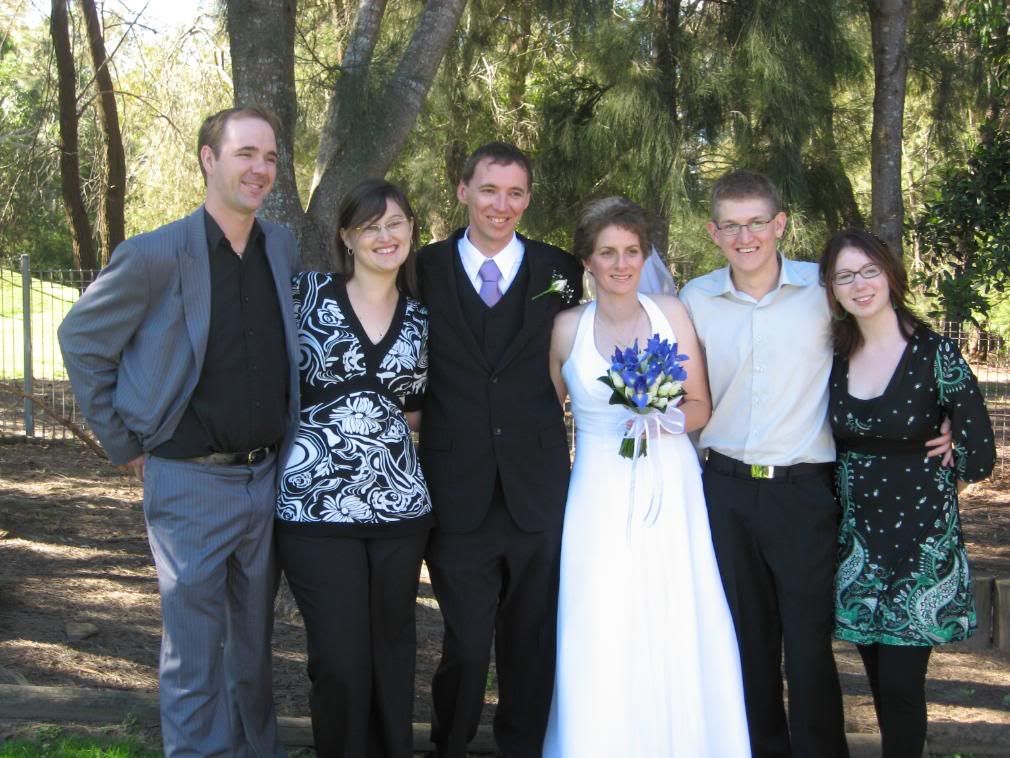 Here's
Rex, me, Matt,
Aly
, Phil and Sal (Yes by this stage they were very over photos!)
For the rest of the photos, (
there's
over 100 not including Shells!!!) click
HERE.
That should take you to the album.
Not much else is happening, I'm back to the travelling around the region this week doing
Cobar
/Bourke/
Dubbo
in a day. I'm really not looking forward to it. Work is going well
fo
r both
of us, well except Rex's boss but you all know about that. I've been busy scrapping both at
Scrap Therapy
as usual and
Nuts 4

Digi
which is the Digital site I've been on.
Oh one last thing
Happy Mothers Day Mum, Shell, Nan and Gran!!!!!!!!